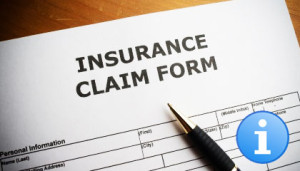 It is not every day or even every year that people need to file a claim because of a devastating fire or flooding in your home. The process can sometimes be overwhelming and confusing especially after seeing the damage to your home. Baker's Integrity is here to help with these Claim Tips.
Below are some tips when processing your claim:
---
1. Read Your Policy
Dwelling – House
Other Structures – Structures seperate from house such as a tool shed or detached garage
Personal Property – Contents of your home
Loss of Use – If your home is uninhabitable the cost of additional living expenses (ALE) is covered.
Look at the values and the extent of coverage
Know your deductible
2. Mitigate Damages – Document Damage and Make ONLY Temporary Repairs
You must take reasonable steps to protect your property from further damage by calling for emergency services. Most carriers have an emergency response number to call for recommended and/or approved list of emergency response vendors.
During your temporary repairs – Do not throw out any damaged items until your adjuster has seen them.
Save your receipts for what you spend on the temporary repairs to submit to the insurance company for reimbursement.
2. File A Claim
Claims must be filed in a timely manner. Most insurers require filing claims within a few months of the loss.
Always keep the following details on hand throughout the claims process
Name of Insurance Representative and Insurance Adjuster
Important dates (loss date, claim date, inspection date)
Copies of all documents
Any written correspondence
3. Meet with Insurance Adjuster
Inspect your home or business to determine the amount of the loss.
4. Receive Insurance Proceeds to Repair Damages
Generally paid to you in the form of a check made payable to you and, if applicable, your mortgage company.
You must obtain the mortgage company's endorsement on the check before you will be able to deposit. How to obtain that endorsement generally depends on the amount of the claim.
Claims less than $10,000, a local branch with endorse the check
Claims greater than $10,000, the check along with other required documents must be sent to the Loss Draft Department of the mortgage company. Once received, an escrow account will be opened and a draw schedule is set up.
Loss Draft Department Common Required Documents
Intent to Repair – document that states that you intend to have the house repaired.
Contractors (Notarized) Lien waiver
Form W-9 from Contractor
Copy of Estimate of Repairs
Copy of Repair Contract
Insurance Company Worksheet
Understanding Your Estimate