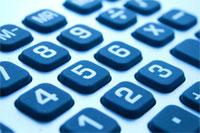 After all measurements, notes, and pictures are taken, you will receive a detailed written estimate of the cost to repair/remodel your home or business.
Below is a breakdown of your estimate:
---
Details by Room – Each area affected will be listed separately by room with details on work to be performed including quantities and unit costs for all materials.
Summary for Dwelling – On this page you will find:
Replacement Cost Value
Less Depreciation
Actual Cash Value or Net Claim – This is usually the amount paid by your insurance company.
Recap by Category – total for each trade or category for entire job
Click Here to Contact Us Today!